>> Wednesday, 4 May 2016
Shine Rice can be considered a peasant dish - using bare essentials and applying cooking skills to create something tasty. Shine Rice is white rice cooked with fresh coconut milk; a handful of dried shrimp or salt fish is usually added (if available) to give more flavour to the dish. It is really excellent on its own but it also goes well with vegetables and seafood. Omit the dried seafood and it can accompany almost anything.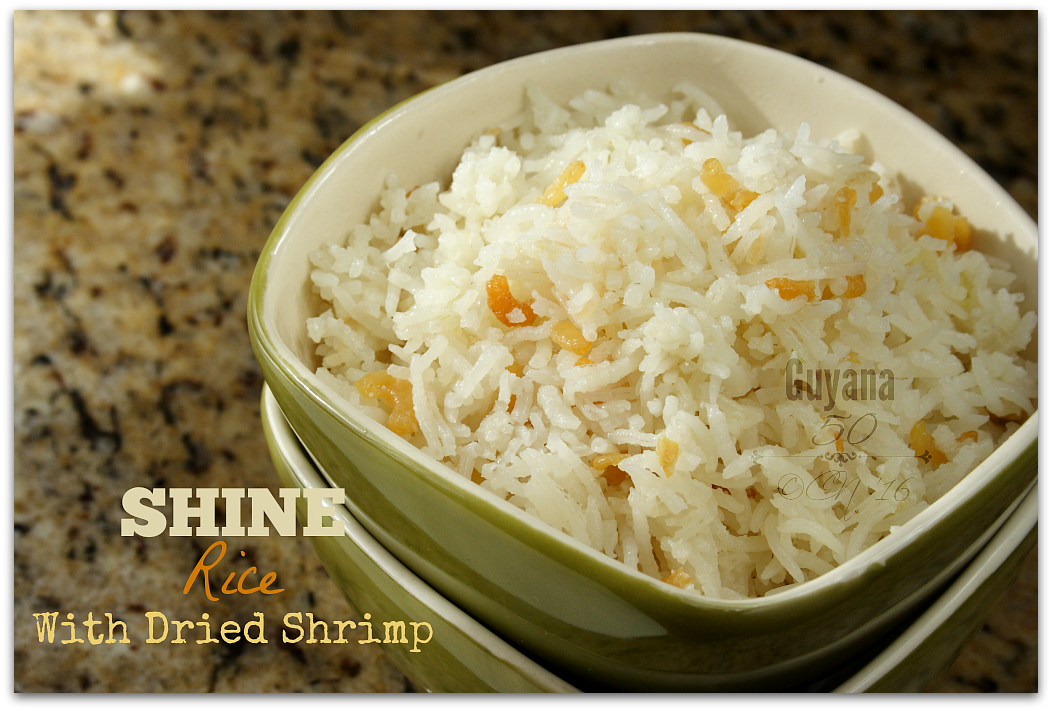 Shine Rice ©Cynthia Nelson
Read more...